SXSW 2019: My Toke on Cannabis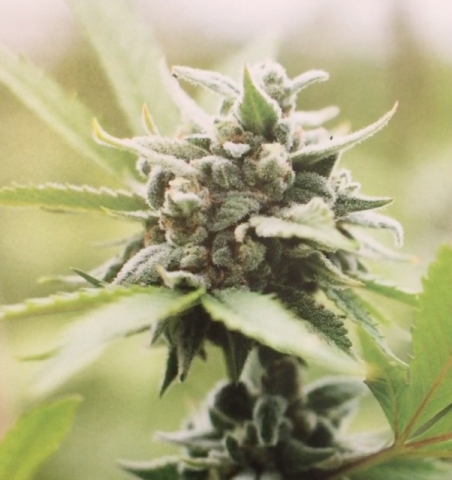 Every spring, like a blanket of wildflowers, people from all over the world cover the City of Austin, TX, during SXSW to share their creative expressions, music and ideas. It's a modern-day pilgrimage to the capital city to investigate, network, watch, listen and enter into different worlds of thought and virtual realities. It's the place to discover new technologies, new movies, new emerging trends and the brands that can influence the way we all live and work.
This year, Leafly, which claims to be the largest cannabis website in the world, presented a well-rounded track over several days addressing multiple topics under the banner of Cannabusiness. The Leafly Lounge inside the convention center used its interior walls to provide simple text and graphics to help introduce SXSW participants to the cannabis topic.
It's leading message: THC gets you high, CBD (cannabinoids) doesn't. Leafly creatively demonstrated with juicy-flavored smoothies how terpenes, the natural aromatic compounds in plants and fruits we consume daily, give cannabis strains distinctive flavors like citrus, berry, mint and pine.
Although cannabis no doubt has had a historical presence in its various forms during the festival period, this year marked the debut of extensive dialogue rather than just extensive consumption. As I observed the networking, it appeared that cannabis consumption paired well with conversation. In my world, we call that brand activation.
The brand activation of Cannabis Now, a print and online magazine that covers the cannabis industry, was called HEMP TODAY. SXSW badge holders could pop into a repurposed venue for panel discussions with professional athletes & leading industry experts, film screenings, live music and giveaways. It portrayed the reality of an iceberg industry revealing only its tip.
"What if someone I know sees me walking into this brand activation?" I asked myself as I donned my shades on a cloudy day and lowered my head for quick entry. "Even worse," I thought, "what if I run into someone from my church?" Was my participatory and investigative curiosity something to confess? Does educating myself on the topic make me less Republican or compromise my Christian faith or values?
I was conflicted yet captivated by the topic. I chose to dip my toe into the waters of Indica and Sativa terminology and sipped the Kool-Aid of terpenes. I even accepted a sample CBD chocolate bar, well wrapped and clearly labeled: "This product is not approved by the FDA to treat, cure, or prevent any disease. This product is non-psychoactive."
My curiosity was rewarded with increased knowledge about a plant that the FDA considers a Schedule I controlled substance and the massive confusion surrounding it, especially in Texas.
Meanwhile, more than 30 states have legalized cannabis completely or with limitations, yet Texas drags its spurs. The current federal regulation puts an unnecessary burden on the industry and thwarts a legitimate national brand campaign and marketing effort for the distribution of medical oils, edibles and other CBD products, and packaged consumer goods for recreational use. Ask Willie Nelson how complicated it is for Willie's Reserve to be omnipresent.
The wedge that most likely will pry open the cannabis door in Texas is wellness and health. SXSW presenter and Wana Brands CEO Nancy Whiteman shared research from 2018 indicating health and wellness as the primary drivers for use of cannabis. Getting high ranked toward the very bottom as a driver.
Veterans claim the benefits of CBD for post-traumatic stress symptoms. Parents attest to the benefits of CBD in reducing seizure rates in their special-needs children. Cancer patients claim cannabis is a valuable coping mechanism for chemotherapy. And, a multitude of consumers claim better mobility, reduced muscle swelling or improved restful sleep because of their consumption of CBD. When you collectively tell their stories, listeners have to wonder what all the fuss is about, but then worry about what will become of their relationship with Ibuprofen?
There is much work and many clinical trials ahead that will reveal the potential for even greater health benefits from CBD. However, the smoky stigma around cannabis is sticky and could be a burr in the Texas saddle longer than we think.
The entire subject can get complicated. It involves healthcare, farming, banking, commerce, risk management and policy reforms. The legalization of cannabis also involves equity, justice and erasure of previous cannabis convictions. When a trend gains footing, there seems to be no end to its reach.
No big announcements or national cannabis brand launches occurred this year at SXSW. However, the festival was successful in fueling the growing trend of an educational movement necessary in order for us all to have a rational conversation about cannabis and our cultural appetite for it.
I'll be praying for wisdom as I sample my Vital Leaf chocolate bar.