Sampling Experiential Branding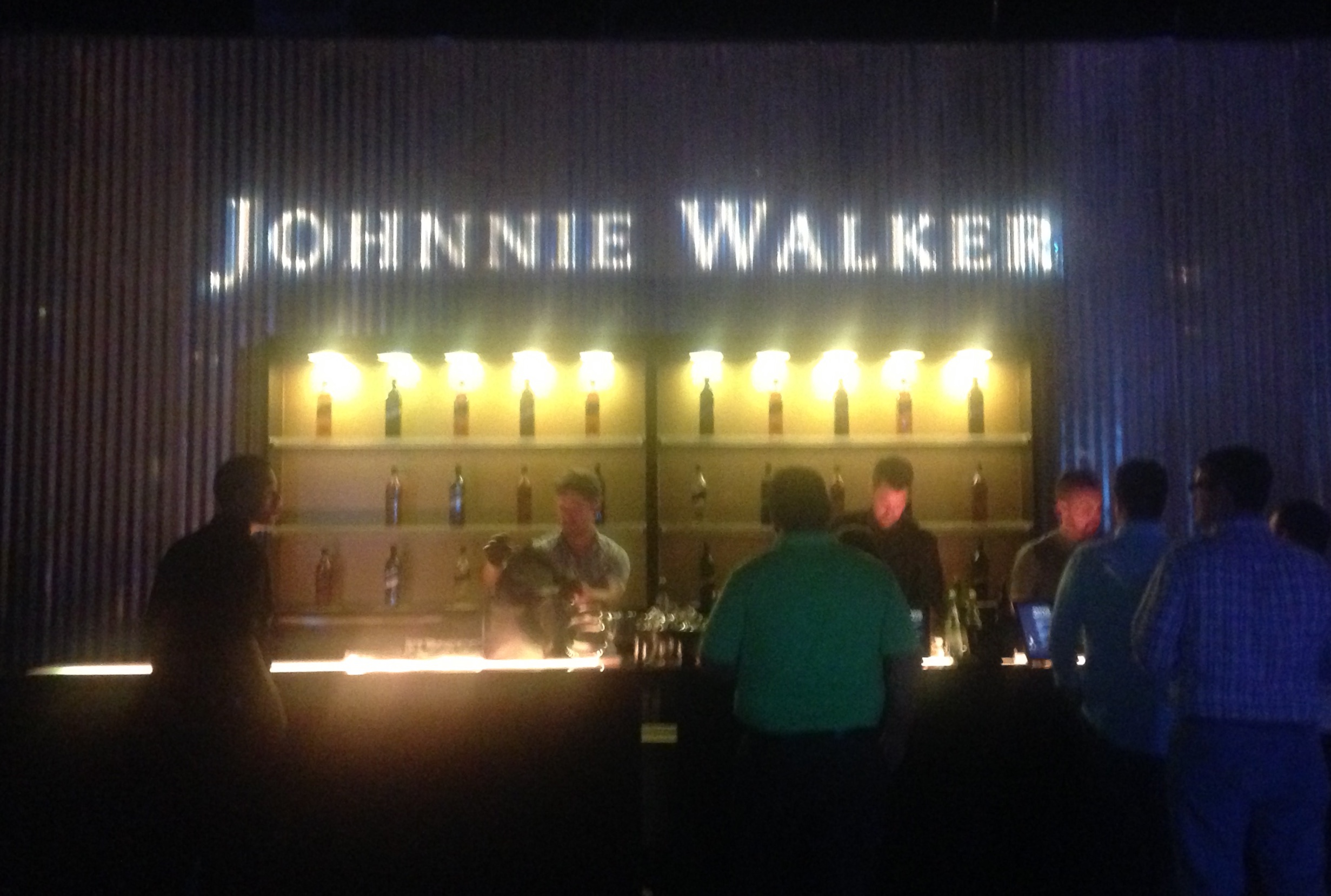 Experiential branding techniques have yet to reach a full swell as a growing trend. Many brands naturally connect with some kind of experience. Coca-Cola has mastered the experiential tie to its iconic drink for decades. Experience — especially a fun experience — is integral to its brand promise.
Liquor brands fall into the same category, portraying their brands within the context of something festive or special. In an effort to position themselves more favorably and directly with consumers, liquor brands are hosting special invitation-only events in thirsty cities across the country.
Austin, Texas, is growing in popularity as a city venue for such experiential positioning. The city boasts a young, alcohol-thirsty population with disposable income and a willingness to expand their palates and associations with new drinks.
Herradura Tequila selected Austin as one of six cities to unveil its brand experience. It helped set a standard by incorporating an artistic component and a $100,000 cash prize for the most creative art installation using Herradura barrels that store the Mexican sip.
Earlier this fall in Austin, Hendrick's hosted its Emporium of the Unusual, where curiosity paid off with its variety of gin cocktails.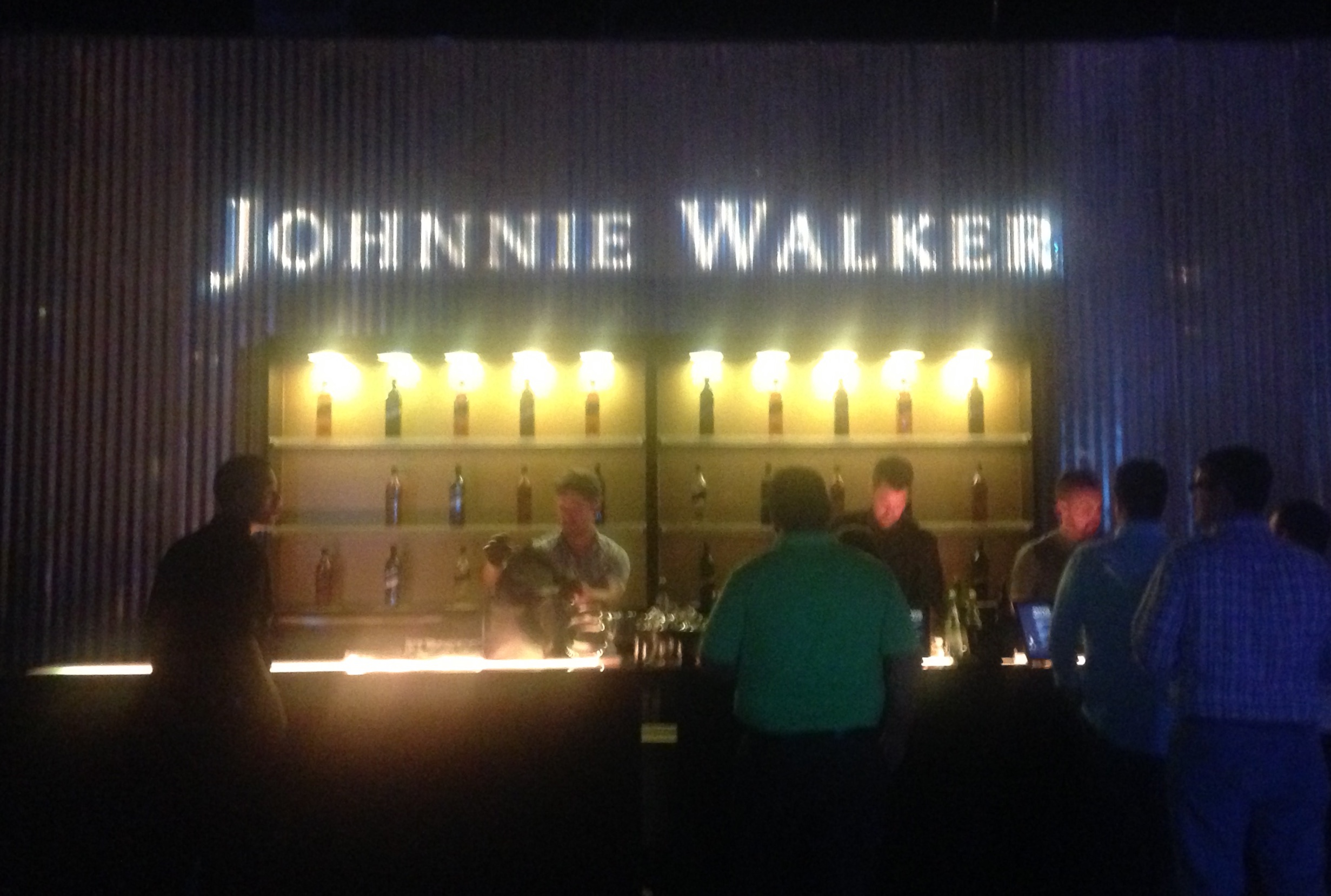 Austin, Texas, guests anticipate entering into the Johnnie Walker experience, HOUSE OF WALKER.
As the international crowd arrived in the Texas capital city in advance of the 2014 Formula 1 United States Grand Prix, the Johnnie Walker label hosted its local version of a national tasting tour within a two-hour experience it is calling the HOUSE OF WALKER.
The invitation-only event provided a two-hour window for guests to sample various labels of the blended whiskey brand. The brand experience began with the Web connection that facilitated each person's invitation and confirmation.
Outside the rented warehouse venue, guests lined up patiently; architectural lighting of large banners attached to the front side of the building provided a backdrop of various imagery reinforcing the brand image and position. "The next step is the only one that matters," read one banner, with #keepwalking as a prompt to stimulate social media engagement before the first sip.
Organizers turned the multipurpose warehouse into multiple venues that corralled a captive audience for a tutorial on the value of aged blended whiskey and the various bouquets and flavors you can enjoy with just an eye drop of water or another mix.
A sleek table setting with pre-set black and double black label samples are part of the show and tell. Sophisticated visual displays projected from the tabletops captivated guests. Easy push button controls let guests extend their experience from the warehouse into the social media space.
Unfortunately, a warehouse of multiple venues makes it difficult to gather a group's attention. Brand ambassadors used microphones to project, which diminished the sophistication already created up to this educational component.
Creative lighting at different bar settings lured guests to sample the variety of Johnnie Walker labels.
The main room was open and consisted of four different bar settings where guests sampled the various labels for comparison. Contemporary jazz filled the air while spotlighting added to the dramatic setting and featured labels being served. Soft leather seating provided a level of comfort for guests to sit for cocktail conversations. Nothing felt rushed, but when a guest's final glass was emptied, the bars were essentially there for the next wave of guests to emerge from behind heavy drapes that defined each interior space. It was subtle, but an effective push to the exit doors.
Display cases touted the Johnnie Walker fame and quality with unique bottled labels ranging in cost from $225 to $30,000.
Hopefully adding to the memorable experience, Wired Magazine features a table of interesting gadgets for guests to investigate, although the presence of this partner seems to be a random stretch.
Consider what steps you can take to make your brand can come alive with an experiential component that creates a favorable and sticky memory for your target audience.
As Johnnie Walker would put it, "Your next step is the one that matters."